One medium Drink Tea Read Books Dismantle Systems Of Oppression Shirt black kingteeshops t-shirt arrived in the mail yesterday in a luminous green plastic mailer. It's a medium but a bit looser than a standard American Apparel. This may be my first time to see and feel a kingteeshops shirt. It's the ST2100 COMFORT-T, if you are looking for details, and while it may be looser than I like, the cotton (100%) is nice and soft. The neck-band is very soft too though and I can imagine it stretching and becoming a bit droopy after a few washes. The inside of the shirt was a bit dusty for some reason too.
Drink Tea Read Books Dismantle Systems Of Oppression Shirt, unisex, premium ladies, longsleeve, hoodie and sweater t-shirt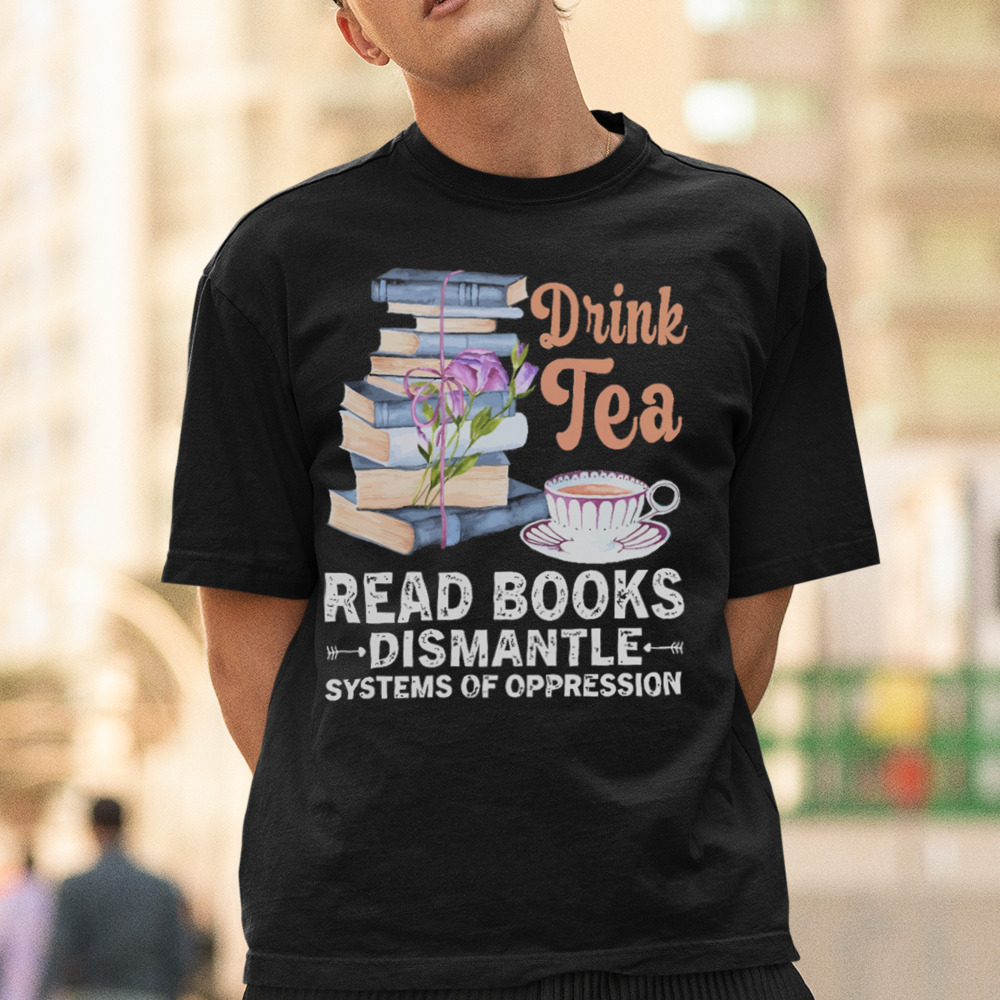 Unisex Tee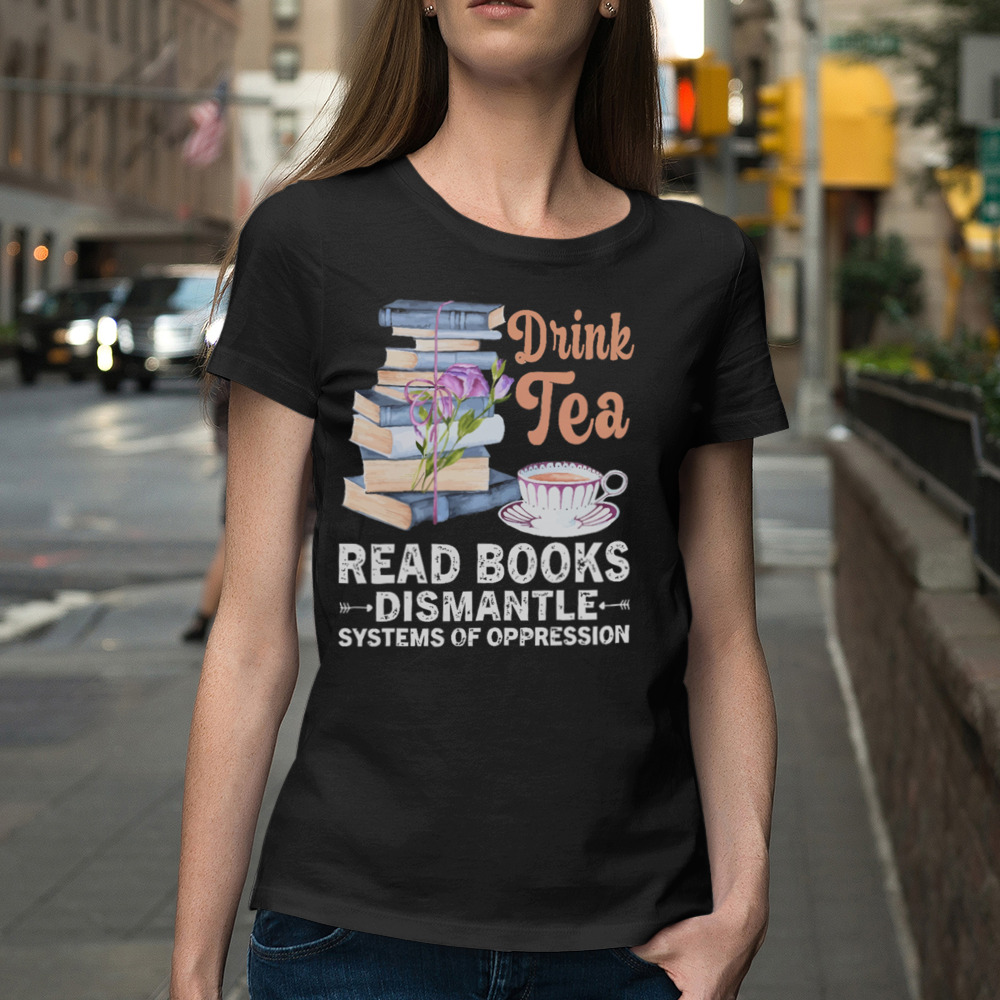 Premium Ladies Tee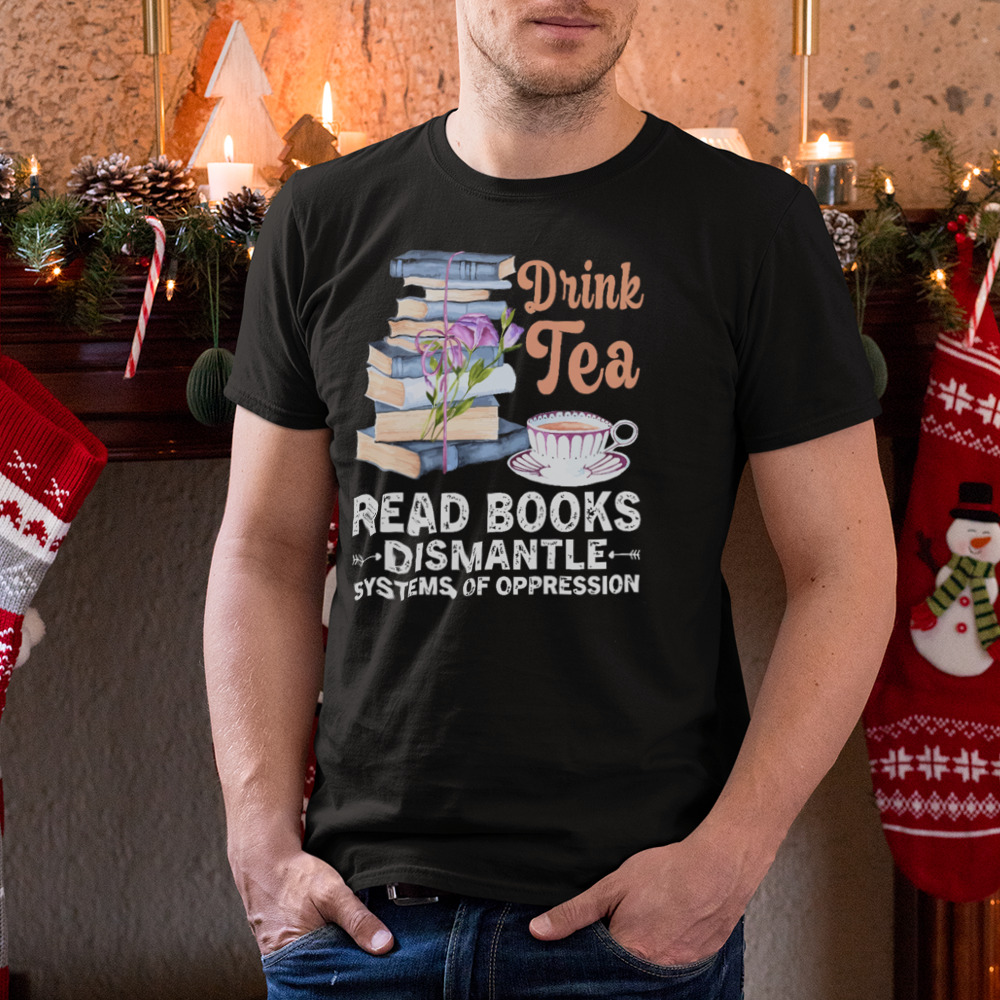 Premium Men Tee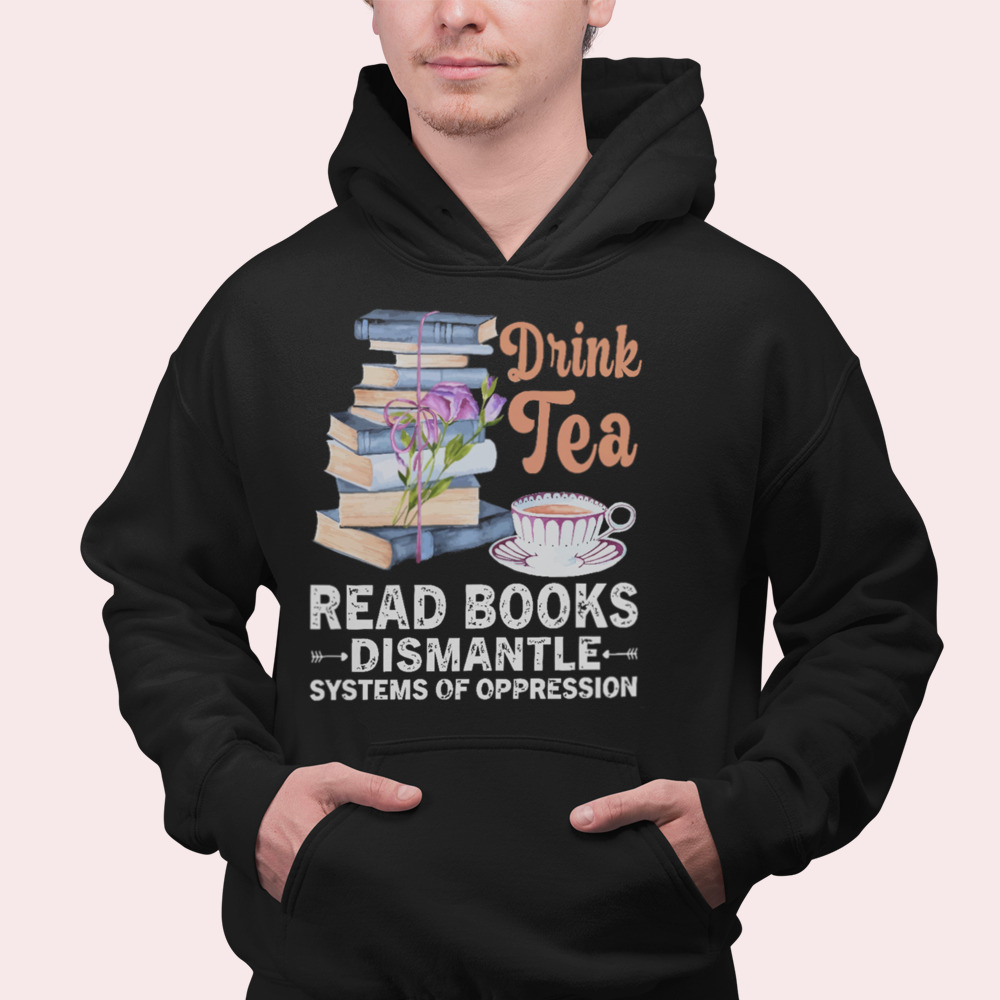 Hoodie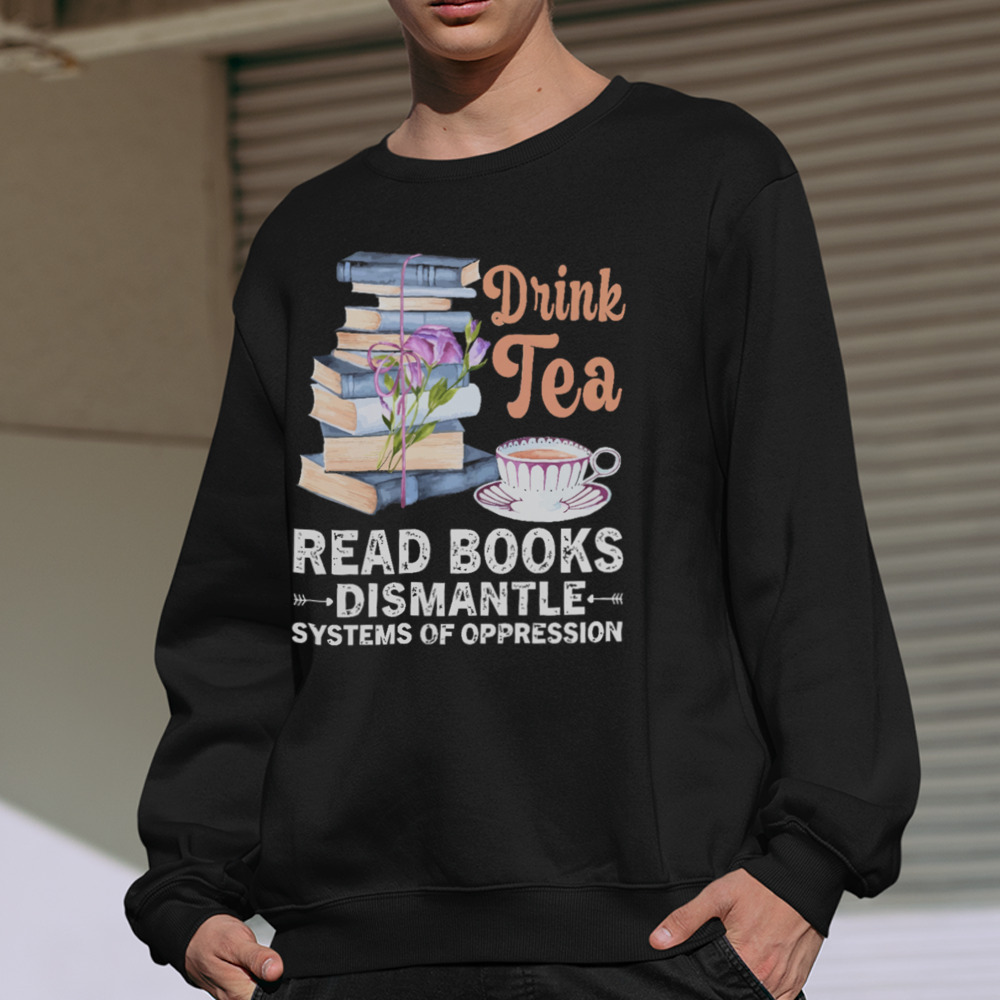 Sweatshirt
First, the short answer to the burning question: which T-shirt fabric is best? Like the answer to most questions in the custom apparel business
Drink Tea Read Books Dismantle Systems Of Oppression Shirt
, it depends on a combination of your particular requirements. Cotton is the go-to fabric for most people because it's soft and non-irritant, polyester is the go-to for performance, and cotton/poly blends give you the best of both worlds. Wait, there are only four? Granted, people have made T-shirts out of everything from alligator leather to human hair– but I'm guessing you're not in the market for that. So here are the three main fabric categories you will need to know about to make an informed choice. Here's a brief description of each and a few of our favorites.
By far the most common and popular fabric for T-shirts, cotton is a fluffy, natural vegetable fiber obtained from the seedpod of the cotton plant. The fiber is most often spun into yarn or thread and used to make the soft, breathable fabric everyone knows and loves. Most of your T-shirts are probably cotton or partially cotton. After all, it's the fabric of our lives if you believe commercials. It also happens to be hypoallergenic, which is a huge plus for the itchy/rashy types. Cotton as a fabric dates back to prehistoric times. Concert tees from 500 B.C. must be worth a fortune now.